At Thriving Chiropractic, our primary goal is to help our patients become strong, pain-free individuals. We provide our patients with advanced, state of the art chiropractic treatments utilizing a wide variety of modern techniques.
The art of chiropractic care has come a long way in recent years. If you feel uncomfortable with manual adjustments (cracking of the spine), we will utilize other effective tools to achieve the same effect, by combining soft tissue work, physiotherapy and rehabilitation exercise.
What can I expect from my chiropractic session?
You can expect an average of 30 minutes of in-depth treatments at each one of your visits. Your first visit will be 30 to 45 minutes long as it includes a detailed history and examination performed by our specialist.
All of our programs are designed to work in conjunction with each other to ensure that everyone under our care receives the highest quality of care available. If at any time one of our experienced providers cannot resolve the problem you are experiencing they will refer you to another care provider that we trust within our network.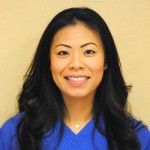 Dr. Helen Wang D.C.
(650) 961-1688
[email protected]
Dr. Helen Wang D.C. received her doctorate from Palmer Chiropractic College West. She was born in China, and immigrated to the Bay Area in 1993. Dr. Wang has received extensive training in sports medicine and Sacro-Occipital Technique (a non-forceful chiropractic adjusting technique) and is a certified Active release Technique (A.R.T.) provider. She has worked with Thriving Chiropractic since 2007. Her focus lies in correcting the root of the problem and helping her patients to live a healthy life style while preventing future injuries. She is looking forward to serving the community of Mountain View.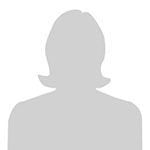 Dr. Yumi Okuwaki D.C.
Dr. Yumi Okuwaki D.C. received her doctorate from Life Chiropractic College West. She grew up in Japan, later moving to US to study chiropractic. She completed over 100 hours of pediatric chiropractic extensive coursework. She is a certified Applied Kinesiology provider and a certified Ergonomic Assessment specialist. Currently, she is in the process of receiving Nutritional certification. Yumi is very passionate about natural health and nutrition. Her mission is to help release the body of tension and misalignment, with the goal of achieving improved health as well as healthy lifestyle for her patients. Yumi is a mother of a beautiful young girl, and she enjoys yoga and swimming.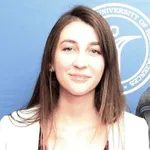 Dr. Deanna Mendelsohn
Dr. Deanna Mendelsohn is a Doctor of Chiropractic passionate about serving the community and helping patients of all ages work towards their health goals. She specializes in a holistic treatment approach to improve movement and quality of life using drug-free pain relief techniques.