Welcome to Thriving Chiropractic of Mountain View
Far too many people suffer from back pain, neck pain, and severe headaches. At Thriving Chiropractic, a team of experienced Acupuncturists and Chiropractors have developed a partnership around one goal: finding a solution.
Thriving Chiropractic has built a considerable reputation for finding the root cause of pain and crafting a highly-personalized treatment plan for each patient. Using some of the most technologically advanced equipment available, the staff at Thriving Chiropractic have made it their mission to improve health outcomes and prevent future injuries.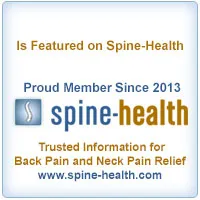 Treatment For A Pain-Free Life
At Thriving Chiropractic, there is no standard plan of treatment.
Combining years of experience with unmatched technical expertise, a staff of chiropractors, acupuncturists, and massage therapists, works with each patient on an individual basis. Taking a holistic view of health, the Thriving Chiropractic staff carefully considers activity level, health outlook, and pain history to develop a plan uniquely designed for you.
With strong roots in the vibrant Mountain View community, each expert member of the Thriving Chiropractic team aims to help everyone live a life without a pain.
Whether you are looking to boost physical performance, conquer nagging aches, or overcome debilitating pain, Thriving Chiropractic can help.
For more information about the ways Thriving Chiropractic can transform your health, explore our site or contact us directly!